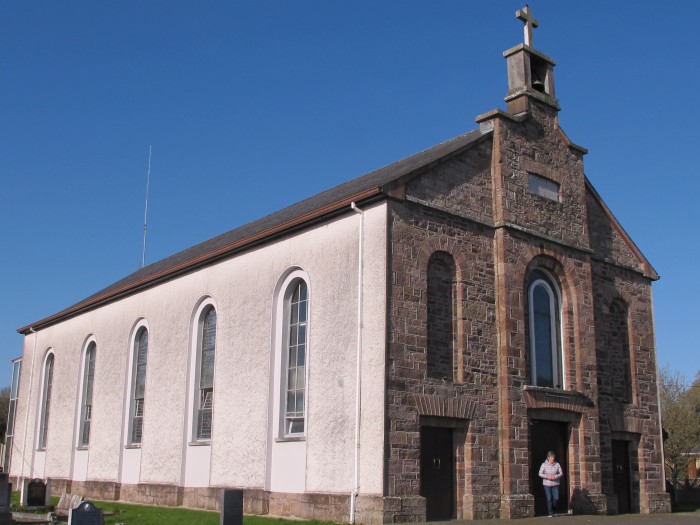 Saturday Vigil
7.00pm
Sunday
11.30am
Mon - Fri
9.00am
Or as noted in the weekly newsletter.
The Church of St. Nicholas, Killavullen was blessed on August 15, 1839, when Philip Greene (1799-1877) was Parish Priest. It is dedicated to an Irish saint of the Fifth century, who is associated with nearby Monanimy. His sister, Craebhnait, founded the church at Clenor (Annakisha). The site was donated by the Hennessy Family of Ballymacmoy, who were among the "Wild Geese" that settled in the Cognac region of France.
The stained glass, by Watsons of Youghal, was installed in the early 1900s. The windows dedicated to the Sacred Heart and St. Patrick feature rich Celtic ornamentation. The Church was extensively renovated in 1994. The ornate ceiling and the Corinthian columns that frame the sanctuary, were retained from the original building. The Altar, Ambo, Chair, Tabernacle, Baptismal and Holy Water fonts are decorated with inset carvings made from polished white beech. They depict scenes from the Bible the Christian sacraments and our local heritage. The Baptismal Font is of medieval origins and was brought here from Monanimy. It is the font at which Venerable Nano Nagle (1718-1784), founder of the Presentation Sisters, was baptised.